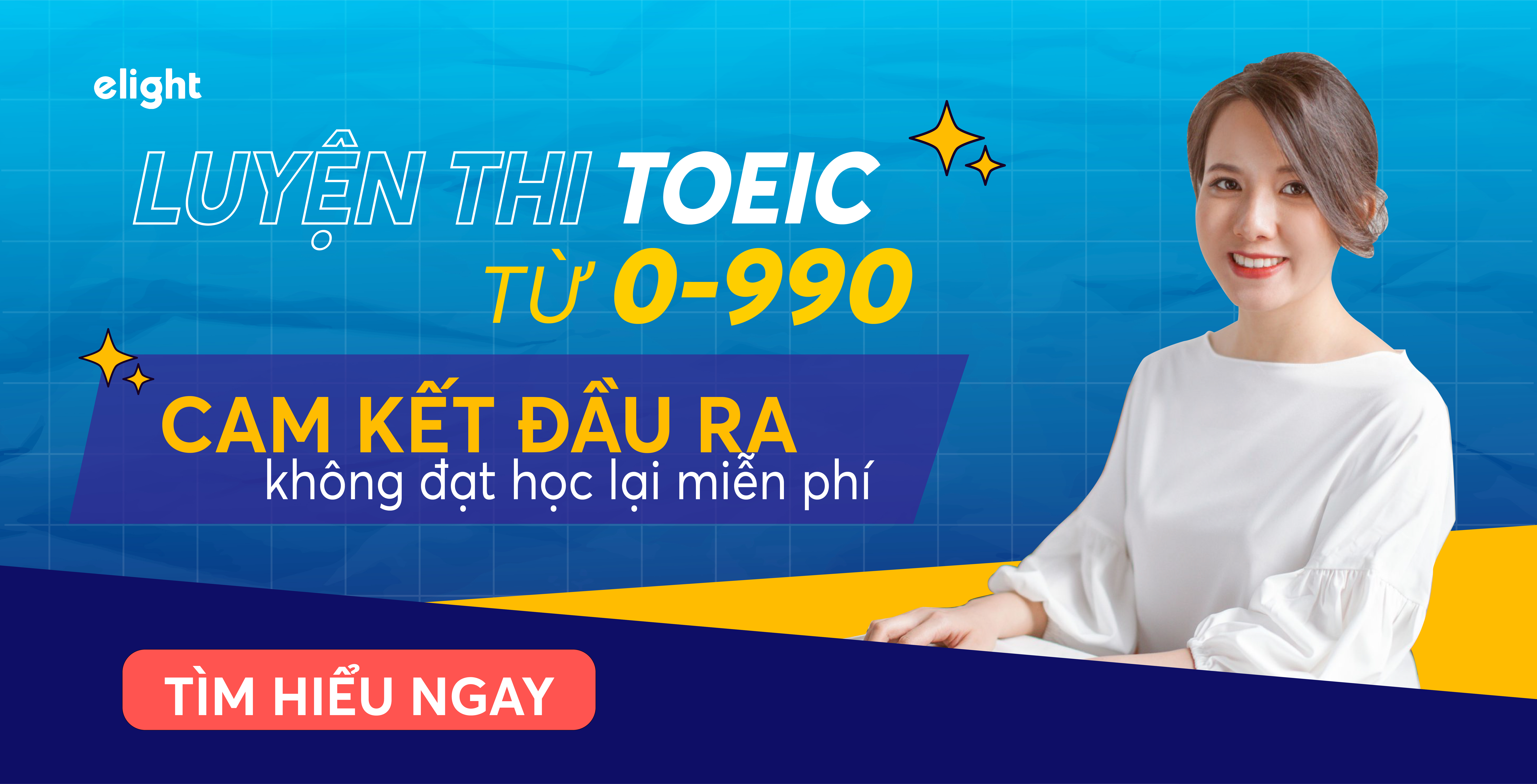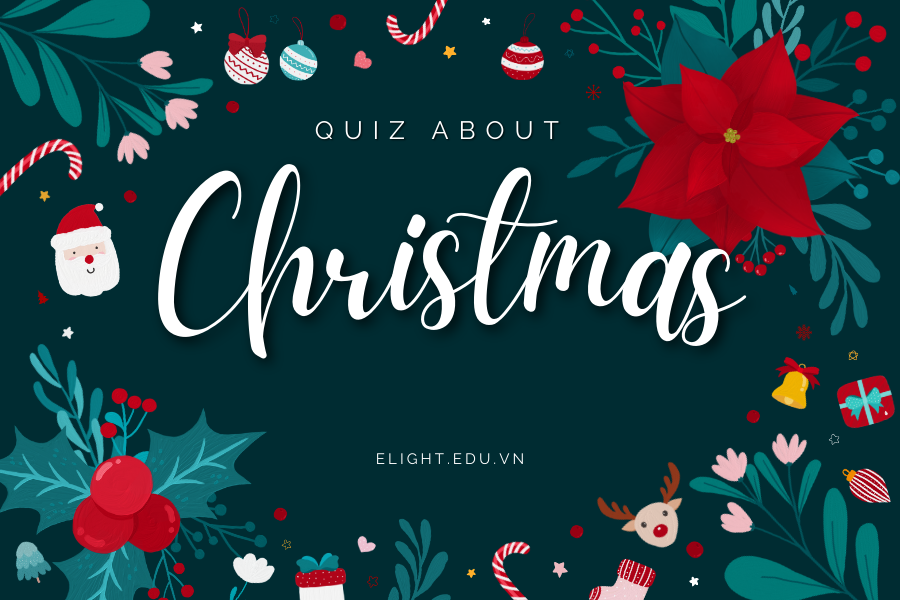 Giáng sinh là một ngày lễ xinh đẹp, dù bạn có theo đạo hay không. Bạn đã tham gia bao nhiêu ngày lễ giáng sinh rồi? Bạn biết được những câu chuyện đằng sau đó chứ? Thử trả lời những câu hỏi sau của elight về ngày lễ giáng sinh xem bạn biết được bao nhiêu nhé!
Khoá học trực tuyến ELIGHT ONLINE được xây dựng dựa trên lộ trình dành cho người mất gốc. Bạn có thể học mọi lúc mọi nơi hơn 200 bài học, cung cấp kiến thức toàn diện, dễ dàng tiếp thu với phương pháp Gamification.

Khoá học trực tuyến dành cho:

☀ Các bạn mất gốc Tiếng Anh hoặc mới bắt đầu học Tiếng Anh nhưng chưa có lộ trình phù hợp.

☀ Các bạn có quỹ thời gian eo hẹp nhưng vẫn mong muốn giỏi Tiếng Anh

☀ Các bạn muốn tiết kiệm chi phí học Tiếng Anh nhưng vẫn đạt hiệu quả cao
Thời gian làm bài: 45 phút
Trình độ: B2 hoặc tương đương
Lưu ý: Đừng lo lắng nếu bạn không biết câu trả lời, hãy đoán, tìm kiếm thông tin trên Internet để có thể vừa tìm hiểu thông tin và học từ mới luôn nhé!
ĐỌC THÊM: Các bộ phim chủ đề giáng sinh trên Netflix mà bạn nên xem
#1. In many countries, people eat turkey on Christmas Day. Do you know where turkeys come from?
#2. After finishing the turkey, the British eat a special pudding. The pudding, which was originally created by the Celts to honour the god Dagda, traditionally has a special ingredient. What is it?
#3. A lot of people think that Christmas has become too commercial and that the religious aspects of Christmas have been forgotten. Why do we celebrate December the 25th?
#4. At Christmas, lots of men dress up in red outfits and white beards and say, 'Ho ho ho.' Where did Father Christmas (also known as Santa Claus) originally come from?
#5. Why does Santa Claus always come down the chimney instead of using the front door?
#6. The average person in Britain sends 50 Christmas cards each year. Christmas cards were invented by Sir Henry Cole in 1843. Why did he invent them?
#7. What is a Christmas cracker?
#8. What was special about Christmas in 1644 in England?
#9. Christmas Eve is the night before Christmas Day. Who said on Christmas Eve: 'If I could work my will, every idiot who goes about with "Merry Christmas" on his lips should be boiled with his own pudding, and buried with a stake of holly through his heart'?
#10. Christmas is a time to think of other people and the environment. Imagine that you have to travel somewhere to see a friend at Christmas. Environmentally, what is the best way to travel?
#11. The circus is very popular at Christmas, and the circus ring is where the performance takes place. Which of the following, built in 329 BC, is said to have been the first circus?
#12. Robins are often the subject of pictures on Christmas cards. What is a robin?
#13. New Year's Eve is a time for celebration, especially in Scotland. However, New Year's Eve isn't called New Year's Eve in Scotland. What is it called?
#14. Carols are songs celebrating the birth of Jesus. In Bavaria in 1818, Franz Gruber and Joseph Mohr, a priest, wrote one of the most popular Christmas songs of all time, which was first performed on a guitar. Which song?
#15. The British send around 125 million Christmas cards each year. Santa Claus received 600,000 cards and letters last year from children asking for presents. Santa has his own postcode, according to the Royal Mail. What is it?
#16. Many people have their birthday on Christmas Day. Which of these people was not born on December 25?
#17. Christmas can be hard work, so most people relax the next day. The day after Christmas is called Boxing Day. Why?
#18. What happened on Christmas Day in 1914, during World War One?
#19. What do children do with their socks on the night before Christmas?
#20. Christmas is celebrated in countries around the world. In Germany people say, 'Fröhliche Weihnachten.' What does it mean?
#21. What do people do under the mistletoe?
#22. Christmas is often referred to as Xmas by many people. Why?
#23. How does Santa Claus travel on Christmas Eve?
#24. The three wise men followed the star to Bethlehem. What presents did they take for Jesus?
Bạn làm được bao nhiêu câu hỏi đúng nào? Đâu là câu hỏi mà bạn thấy là khó nhất? Bạn biết thêm được bao nhiêu từ mới qua bài hôm nay? Hãy chia sẻ kết quả và suy nghĩ của bạn ở bên dưới cho elight biết nhé!